COCOBOD CEO Joseph Boahen Aidoo The Minority in Parliament says COCOBOD CEO Joseph Boahen Aidoo is likely to cause "financial loss" to the state following the suspension of works on cocoa roads.
Minority Spokesperson on Roads and Transport, Kwame Agbodza said the economy will be negatively impacted because of the directive.
He told Gifty Andoh Appiah on Joy FM's Top Story Wednesday cocoa farmers will find it difficult to "evacuate cocoa [their] beans" to town because of the poor nature of the roads.
COCOBOD CEO Joseph Boahen Aidoo ​
The COCOBOD CEO directed the suspension of works on cocoa roads this year after an interim audit revealed some questionable transactions.
Mr Aidoo has said over 230 different road contracts awarded by the previous regime were found to have been inflated above the financial strength of the Board.
"We are just suspending the project to make way for a comprehensive audit which will give us a clearer picture because we need to protect the public purse especially money coming from the sweat of modest cocoa farmers," he said.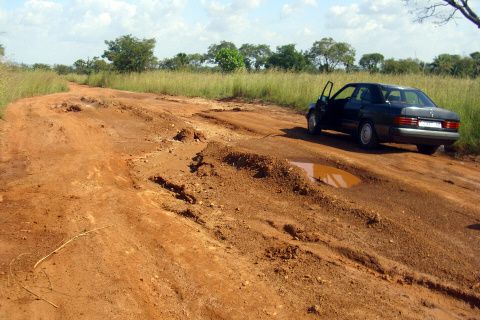 But the Minority has dared the COCOBOD CEO to name one cocoa road project inflated by the past administration.
Mr Agbodza said the COCOBOD CEO has impugned the reputation of previous Roads Ministers, contractors, surveyors and officials at the Ghana Highway Authority, who sanctioned the construction of those roads.
"This singular activity is avoidable," he said, adding the residents in cocoa producing communities are "suffering" because of the decision.
But Chairman of Parliament's Transport Committee, Samuel Ayeh Paye said the suspension was necessary to address the issue of inflated cost.
He said Parliament had directed past COCOBOD CEO, Dr Samuel Opuni to spend only GHS1.6 billion on cocoa roads, but he ended up spending GHS5.1 billion.
"If somebody should be sent to the Special Prosecutor it is him," he referred to the former COCOBOD boss.
Mr Ayeh Paye said documents available to the Majority have revealed most of the road contracts were rushed and awarded after the National Democratic Congress (NDC) lost last year's polls.
Joy News